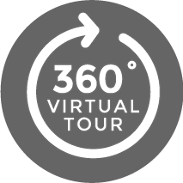 The Azrieli Architecture and Town Planning Library is Israel's leading library for architecture, industrial design, landscape architecture, and urban planning and design, and the largest and oldest such library in the country. It could be described as Israel's national library for architecture.
The origins of the library lie in the establishment of the Technion's Faculty of Architecture in 1924. Until 1985, the library operated out of the Technion's historical building in Haifa's Hadar neighborhood. Today, the library is situated on the Technion campus, on the 2nd floor of the Amado Building. It is open on Sunday through Thursday, from 08:00–19:30, and during the summer months, from 08:00–15:00. For updates on the opening hours of all libraries on campus, it is recommended to consult the Technion's library portal.
For detailed information on the library's infrastructure and the services it offers, visit the library's website.
You can contact the library by phone +972-4-8294010, by email arclib@technion.ac.il or via an online form. For technical assistance with issues related to the library, you can also contact the Technion's online help desk.