Hagar Srulovitch: Could Geo-Games Support Assimilation of Social Considerations in Urban Planning?
Seminar lecture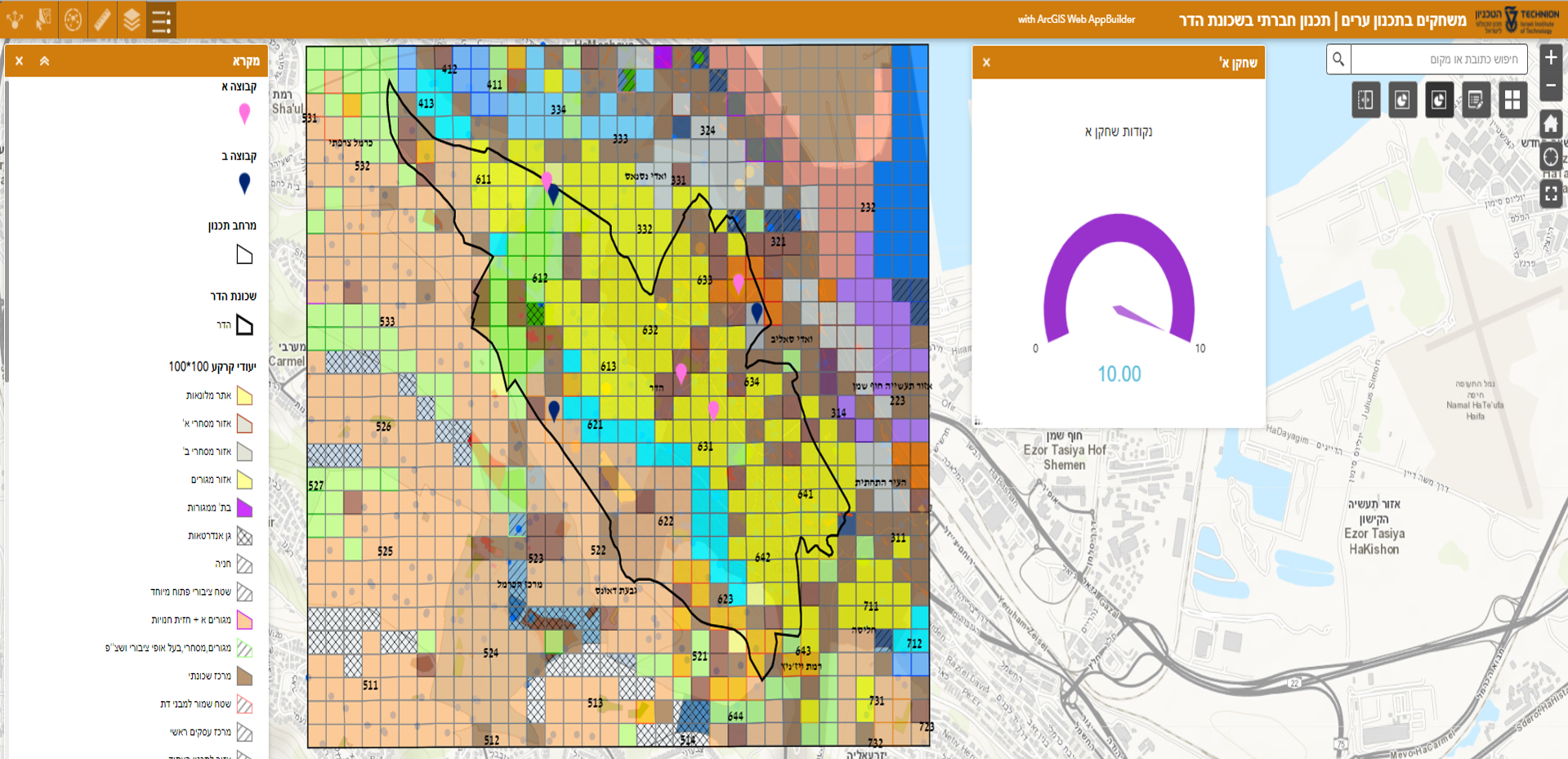 As part of empirical research, I developed and proposed a game based on the methodology of geographic information systems, which serves as an alternative framework for applying spatial and social considerations and influencing decision-making processes in social planning and development.
The study is based on three fields of knowledge: "serious games", geographic information systems and urban planning. Through the connections between them, I examined the ability of a game to establish the connection between society and urban environment, and influence the promotion of social considerations in urban planning: to give different players the ability to examine the existing, and initiate necessary projects that can change society through space.
As part of the research, I developed a game whose role is to help illustrate thought processes and decision-making in urban planning, where social development is the required achievement. Game design is based on the game principles required to create an effective learning and planning process. The game aim to influence the assimilation of social considerations in planning, was tested among urban planners and activists and social development experts. Quantitative, qualitative, and spatial parameters allowed me to answer the research question: Could Games Support Assimilation of Social Considerations in Urban Planning?
Supervisor
Dr. Meirav Aharon Gutman